This year saw the the release of Universal Pictures' Jurassic World: Dominion–starring Sam Neill, Laura Dern, Jeff Goldblum, Bryce Dallas Howard, and Chris Pratt–concluding both the Jurassic World trilogy and the Jurassic Park six-film saga. This Tuesday, August 16th, the dino-packed motion picture comes to 4K, Blu-ray, and Digital with a special extended edition!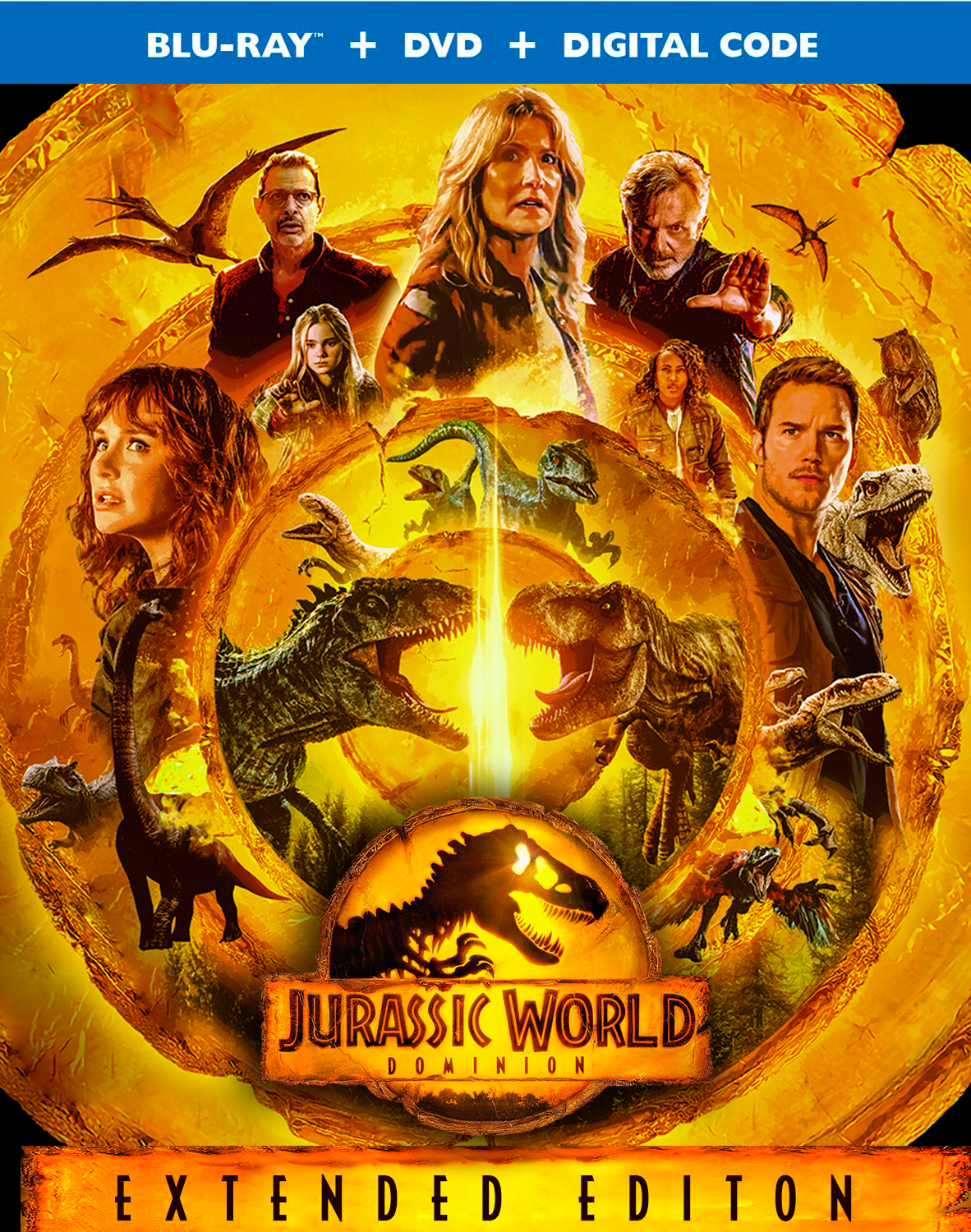 And now you can bring home a copy of your very own! FreakSugar with Universal Pictures Home Entertainment to give away ONE Blu-ray copy of Jurassic World: Dominion to one lucky reader! For a chance to snag a copy of the film, simply head to FreakSugar's Facebook and Twitter pages, find this link, and tell us your favorite dinosaur in the comments section of the social media posts.
You can enter on FreakSugar's Facebook and Twitter pages, which means you have TWO chances to win! The contest ends on Sunday, August 21st, at 11:59 PM Eastern time.
Good luck!
Jurassic World: Dominion is available on 4K, Blu-ray, and Digital on Tuesday, August 16th.
From the official press release:
Two worlds collide as the epic saga that began with Jurassic Park comes to a grand conclusion in JURASSIC WORLD DOMINION.Directed by Colin Trevorrow and executive-produced by Steven Spielberg, the director of the first two Jurassic Park films, JURASSIC WORLD DOMINION takes place four years after Isla Nublar's destructionwhendinosaurs roam the Earth again. Facing the cataclysmic consequences of a planet once again dominated by prehistoric predators, two generations of Jurassic heroes unite as doctors Ellie Sattler (Laura Dern), Ian Malcolm(Jeff Goldblum) and Alan Grant (Sam Neill) return to join Owen Grady (Chris Pratt) and Claire Dearing (Bryce Dallas Howard) for an incredible adventure that will determine the destiny of humans and dinosaurs once and for all.