The holiday season is in full-force and it can be stressful deciding what presents to get for your loved ones. If one of those near-and-dear is a comic book fan and you're at a loss as what to put under their tree, don't fret: we have you covered. Take a gander at some of these graphic novels and collections for a whole host of fans and stans in your life.
Before he had Spider-Man slinging webs against foes descending on New York City, writer Dan Slott was spinning tales about Jennifer Walters, the lawyer-turned-jade-superhero known as She-Hulk! In the sensational 34 issues contained in the omnibus from Marvel Comics, you'll see some of the hallmarks that inspired the Disney+ streaming series, including not just the superhuman workplace tone, but also characters such as Pug and Jennifer's employer GLK&H. Both the comic and the show have a healthy balance of fun, character development, and derring-do, so your comic aficionado will be pleased with this compilation. Slott's measured pacing, humor a'plenty, and plot payoffs are all on display here, and you can see how much the Disney+ series owes to the writer.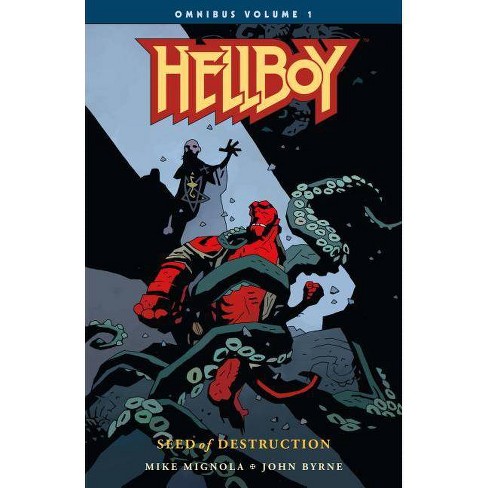 Since his first appearance nearly 30 years ago, the demon with a heart of gold known as Hellboy has been chomping cigars, eating waffles, and waylaying the apocalypse under the hand of creator Mike Mignola and a whole host of comic book writers and artists in his Dark Horse Comics tales. This massive omnibus allows any comic fan to dive into Hellboy's world, getting in on the ground floor with tales of his origin and fighting alongside the B.P.R.D. to stave off supernatural threats to our realm. Packed with horror, bombastic action, and quieter moments, putting this massive tome under the tree will never disappoint.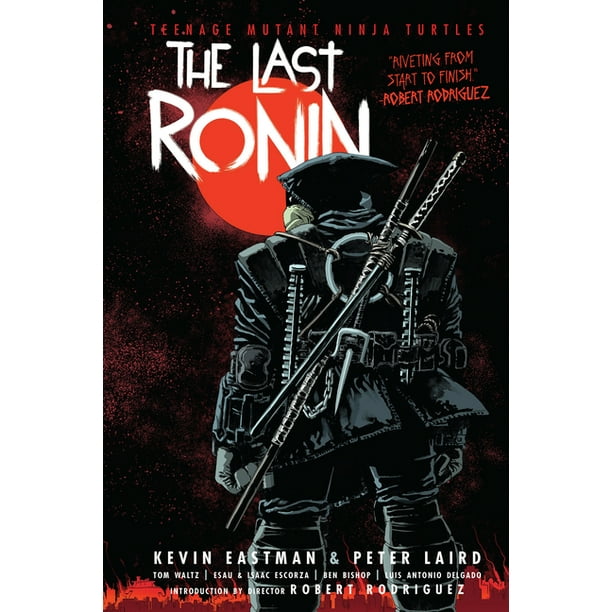 The fast-paced yarns of the Teenage Mutant Ninja Turtles have been regaling fans for decades, with the rockin' reptiles more or less saving the day time and again. But what happens when their luck runs out? That's the question that the foursome's creators Kevin Eastman and Peter Laird—along with comic pros such as Tom Waltz, Esau Escorza, Ben Bishop, Isaac Escorza, Luis Antonio Delgado, Samuel Plata, Ronda Pattison, and Shawn Lee—pose in Teenage Mutant Ninja Turtles: The Last Ronin from IDW Publishing. In The Last Ronin, the entirety of the ninjas and their friends have been killed by their immortal enemy The Shredder's grandson, with New York being turned into a hellscape. However, one turtle survived, tearing through his enemies in his bid for revenge and to free the Big Apple from authoritarian reign.
The Last Ronin is a tale that's clearly made with love from top to bottom, with Eastman, Laird, Waltz, and the entire team pouring all they have in this battle royale for vengeance, for justice, and for peace. It's at times alternately heartbreaking and uplifting and not to be missed in the collection of any Turtles fan.
Writer Tom King has an ability to take compelling heroes who sometimes don't get the spotlight they deserve and give them the attention and care that only a writer of his caliber can, and his, Evan "Doc" Shaner, and Mitch Gerads' Strange Adventures is no different. Focusing on Earth's space hero Adam Strange, Strange Adventures from DC Comics centers on Strange's final victory for the people of the planet Rann. However, while he's lauded as a hero by the people of Rann, some citizens of Earth—including his fellow heroes and, eventually, his Rannian wife—begin to question what kind of victory that was. King, Gerads, and Shaner use this sci-fi whodunit framework to examine the horrors of war and the lengths some will go to protect family, whatever the cost to one's soul.
Brian K. Vaughan and Fiona Staples award-winning and reader- and critically-loved Image Comics' series Saga recently started up again with a new chapter, so there's no better time to introduce your comic fan to the book where it all began. Saga focuses on soldiers from opposing factions of an intergalactic war. Their love brings a child and, with the child, a choice to abandon their war for a new life. At times heartbreaking, heartwarming, engaging, and uplifting, Saga is the product of two of the comic industry's best and Volume 1 will make your fan want to snatch up the other volumes post-haste.
Tom Peyer and Jamal Igle's The Wrong Earth Volume 1 is the perfect book for fans of speculative fiction, mistaken identities, and "what ifs?" The concept of the multiverse is an idea that has long been a hallmark of many comic book yarns throughout the years, and nowhere is the idea of parallel Earths being handled with as much pathos, action, and humor as in AHOY! Comics' The Wrong Earth, written by Peyer and illustrated by Igle. In The Wrong Earth, Dragonflyman and the Dragonfly, alternate versions of the same hero from Earth-Alpha and Earth-Omega, inexplicably switch worlds. While Dragonflyman is cut from the mold of the old-fashioned heroes of yesteryear, his counterpart The Dragonfly is a darker, grimmer crimefighter, and that will impact how they navigate the new worlds in which they find themselves. With several volumes of tales of The Wrong Earth in publication, this first volume will spark your fan's curiosity to dive into more stories of Earth-Alpha and Earth-Omega.
Boom! Studios has been the steward of stories focused on the city of Angel Grove's Mighty Morphin heroes, building a mythology that respects what's come before while making unmistakably its own. 2016's Mighty Morphin Power Rangers Volume 1 from Kyle Higgins, Hendry Prasetya, and a stacked team of other amazing writers and artists is the perfect start to get on the ground floor of that mythology. Higgins was made to craft this type of tale, giving each character its proper due and time to shine, while Prasetya's illustrations serve to make Higgins' larger-than-life plots even more awe-inspiring. Whether your fan is a longtime follower of the Rangers and their exploits or you think they might be hooked with tales of Zords and sword, this paperback is the perfect book to snag.