We've known for a while now that Marvel Studios has been developing a Halloween special based on the Marvel Comics character Werewolf by Night for the Disney+ streaming service and now we finally have a first look at footage from that tale. This weekend at Disney's D23 Expo, the House of Mouse released a short trailer with footage of the Werewolf by Night Halloween Special, directed by Michael Giacchino (writer of the score for Spider-Man: No Way Home).
The character Werewolf by Night first appeared in Marvel Comics in 1972, focusing on Jack Russell–played in the special by acting superstar Gael García Bernal–a man afflicted with lycanthropy due to a family curse. Joining Bernal in the special is Laura Donnelly (The Nevers) as monster hunter Elsa Bloodstone and Harriet Sansom Harris (Licorice Pizza) as Verusa, a leader of a secret society of monster hunters.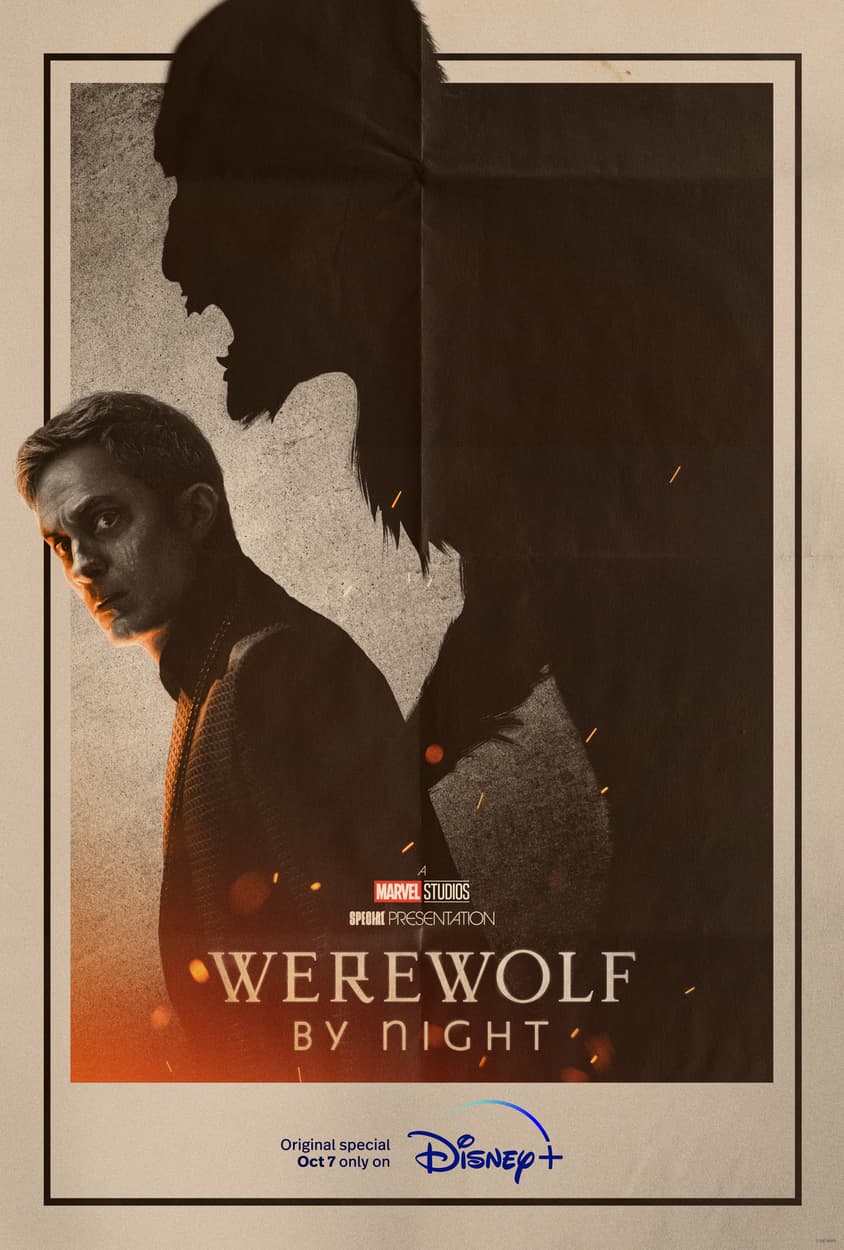 While we don't get a very clear look of Bernal as the werewolf, we do get to revel in the wonderful aesthetic that the trailer brings, a black-and-white grindhouse-meets-Universal-horror that borders on camp at times without going too far. And what we do get to see of Bernal as Russell in werewolf form is reminiscent of actor Lon Chaney's performance in Universal Pictures' 1941 film The Wolf Man.
Also, fans of the comic book character Man-Thing: There was a blink-and-you-miss-it appearance of the character whose touch burns those with intense fear. The Marvel monster staple first appeared in 1971 when supernatural comics were all the rage at the House of Ideas.
How all these characters interconnect and interact for what looks to be some MARVELous spooky fun will be revealed when Werewolf by Night hits Disney+ on October 7th.